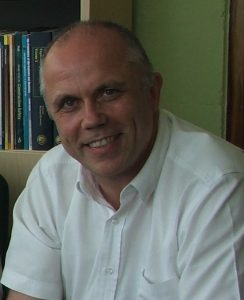 Alistair Gibb is Professor of Construction Engineering Management in the School of Architecture, Building & Civil Engineering atLoughborough University.
He is a researcher and research manager in construction innovation and occupational safety and health (OSH). Qualified as a Chartered Engineer and Chartered Construction Manager, he joined Loughborough University in 1993 following a career in civil engineering and construction management of major projects.
Current and recent research projects include:
IOSH-funded longitudinal tracer study with IOSH of the effectiveness of OSH strategies and interventions on the Tideway project in London, to which this paper contributes.
B&CE-funded study looking for effective strategies to transfer learning on occupational health from major projects to SMEs.
IOSH-funded study of the impact of nanotechnology on construction and demolition; IOSH-funded study evaluating OSH knowledge flow across large networked organisations and a linked study working with SMEs and micro enterprises.
From 2012 to 2017 Alistair held the European Construction Institute Royal Academy of Engineering Chair in complex project management based at Loughborough University. He was responsible for knowledge creation and best practice assimilation within and on behalf of ECI across the European organisation.