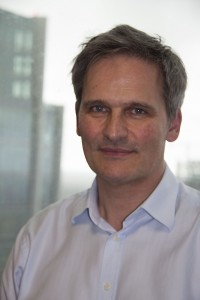 James Haig is Area Logistics Manager for the Crossrail Project and a member of the Crossrail Programme Partner Transcend.
James joined the project in 2009 to work on the logistics strategy and mobilisation for delivering Crossrail. He is currently responsible for managing the engagement with Crossrail's principal contractors with regards to logistics.
James worked on large logistics business transformations in the private sector before joining Crossrail. He is a fellow of the Chartered Institute of Logistics and Transport, and chairs the Construction Logistics Forum for the institute.