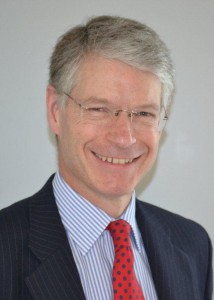 John was the Strategic Projects Director for Crossrail and Director of the Programme Partner Transcend, a JV between CH2M, AECOM and Nichols. As such he lead the innovation programme, specific complex projects and headed up the programme partner JV.
Previously he led the High Speed 2 Efficiency Challenge Programme team, a multidisciplinary team seeking significant savings for the project. The focus was on collaborative working, applying Building Information Modelling, off-site manufacture and optimised design guides and standards. The team identified more than £1b of potential savings from the Phase 1 programme.
Prior to that he led the CH2M UK Government Infrastructure team, primarily focussing on Defence, but he was also active in urban regeneration and economic growth within the UK and in looking at disaster relief and post conflict reconstruction/development.
John spent the first 29 years of his career serving as a Royal Engineer officer. He fought during the first Gulf War, deployed to the Balkans during the 1990s and latterly to Afghanistan and Iraq. He has supported the RAF, trained junior soldiers, built motorways in Australia and completed construction projects in Kenya. He has also been a strategic planner for the Army, both for operations and in the personnel area, and has led a procurement team providing infrastructure for deployed troops before finally leading the development of an infrastructure programme for the Army's UK bases and helping to design the nascent Defence Infrastructure Organisation.