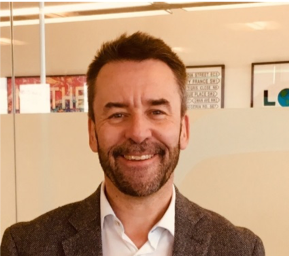 Mark became Chief Executive of Crossrail Limited in November 2018 and is leading the complex Crossrail project through its final phases of construction, integration and testing ahead of the opening of the Elizabeth line.
Mark joined Crossrail Limited from London Underground, where he served as Managing Director from June 2016.
Mark has nearly 30 years' experience in safety critical infrastructure operations and construction. The great majority of his career has been spent in rail transportation, both mainline railways and high-intensity metros.
Mark is a Chartered Electrical Engineer and Member of the Institute of Engineering and Technology.