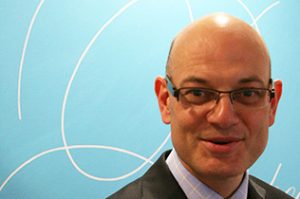 Martin Rowark is a Fellow of the Royal Institution of Chartered Surveyors and specialises in complex acquisition and commercial strategies within the Infrastructure sector. He joined The Nichols Group from TfL where he was Director of Commercial with responsibility for the Line Upgrades programmes.  Prior to TfL, Martin was Procurement Director at Crossrail from 2009 to 2014.  Along with the successful procurement of Crossrail, Martin counts his contribution to the procurement of the London 2012 Olympics as a career highlight.  Other notable contributions have been:
To lead the authorship of the Procurement Module of the Infrastructure UK Project Initiation Route Map best practice tool kit.
Martin is Chairman of the RICS Infrastructure Forum and a Member of the QS and Construction Board.