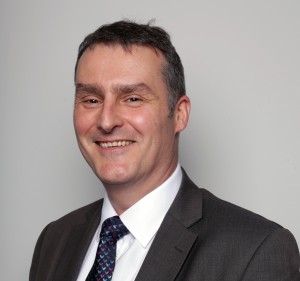 A Chartered Member of IOSH, Associate Member of IEMA and with a Masters degree in Health, Safety & Environment, Steve progressed into HS&E management through his career spent in engineering, within the nuclear industry, and also through the manufacturing sector.
With 20 years experience in the development and implementation of effective strategies, policies and systems in engineering and construction environments, Steve has worked for Nuclear Electric, Procter & Gamble and the Engineering Employers' Federation before joining Siemens in 2006 where he fulfilled a number of senior roles including UK Head of EHS for Siemens Energy Service, UK Head of EHSQ for Siemens Energy Renewables and latterly Global Head of EHS for Siemens Wind Power where he led a global team of EHS professionals supporting the construction of onshore and offshore wind farms.
Steve joined Crossrail in April 2012 and left as Health and Safety Director in 2016. He was responsible for the successful implementation and application of the Target Zero principles and for encouraging the demonstration of inspirational health and safety management by those delivering the project.
Steve represented Crossrail in a number of Health & Safety groups including the Construction Health Leadership Group, the Public Health Responsibility Deal and the UK Rail Health & Wellbeing Policy Group.