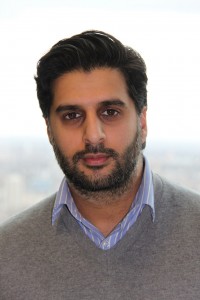 BIM Co-ordination Specialist, Crossrail
Tahir Ahmad is the BIM Coordination Specialist for Crossrail in London. His current responsibilities include BIM performance analysis and improvement and management of the Crossrail BIM Information Academy: Enabling BIM strategies to work in practice.
Tahir is utilising his information management and business analysis background to launch and lead initiatives to champion BIM for Crossrail, extolling the efficiencies and outcomes integrated Engineering Information management can create. Leveraging the value of interoperable and accessible data sets allows informed, smart infrastructure management at every stage of a project from design to operations.