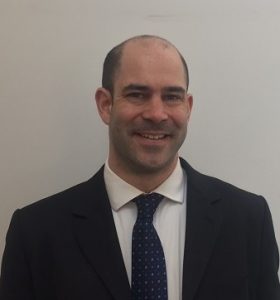 Will attained a degree in Electronic & Systems Engineering from Loughborough university and went on to work in the specialised niche market of bespoke telecommunication and IT systems for multimillion dollar superyachts, where, after 7 years successfully delivered projects varying from systems integration, system design, to bespoke innovative solutions based on customer requirements. He moved away from the world of SMEs to a large FTSE100 company where after several years as an operations manager, moved to be part of the continuous improvement team where, using Lean 6 Sigma principles focussed on delivering efficiencies, solving problems, and delivering innovative solutions to improve competitive edge and audit ratings.
After 6 years William joined Crossrail's innovation team to assist the programme manager to deliver innovation, which in its second year was awarded first place for best example of innovation in public or voluntary sector 2014. In 2016 he took over the reins as the Innovation Programme Manager responsible for the on-going management and delivery of the Innovation programme. Capturing its legacy, supporting Learning Legacy team, and supporting the Crossrail innovation team in its migration to an industry-wide platform and continuing its legacy and collaboration across the industry.
William has newly been appointed as Group Head of Innovation at J Murphy and Sons Ltd, where, as part of Murphy's 10 year plan to grow and improve the business, innovation has been identified as one of the key drivers to achieving this success. He will be seeking to embed a culture of creativity and innovation to improve how Murphy delivers projects, via technology, products and also by improving systems and processes.