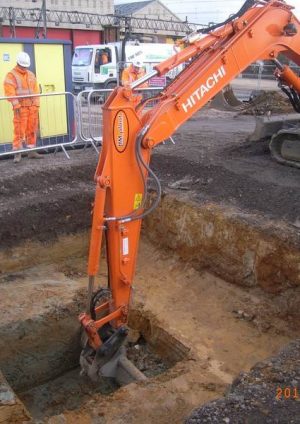 Archaeology archive – Ilford
Document type: Dataset
Author: Crossrail Ltd
Publication Date: 19/07/2016
Abstract

This dataset includes the WSI and fieldwork reports for archaeology and built heritage recording undertaken at the site of the new Crossrail Ilford Train Depot and nearby TUCA training academy.

Document Links

C254 Ilford Depot Archaeological Site Specific WSI Approved.pdf

(6 MB)

2013: Written Scheme of Investigation for the programme of archaeological works carried out at Ilford Depot in the London Borough of Redbridge. The archaeological works will comprise photographic survey and catalogue of the historic depot and railway structures within the site, geoarchaeological test pits and general and targeted watching briefs during construction of the Logistics and Stores Building.