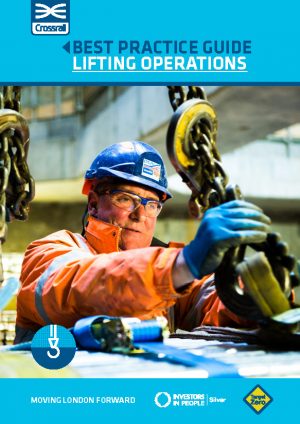 Lifting Operations
Document type: Good Practice Document
Author: Crossrail Ltd
Publication Date: 27/09/2016
Abstract

Best Practice Guides were produced in collaboration with Crossrail's Tier 1 contractors and other industry specialist bodies. Guides were produced in response to specific project activities and were aimed at raising Health and Safety standards through the sharing of knowledge and experience of the companies working on the programme.

The Crossrail Lifting Operations Best Practice Guide has been created using lessons learned from lifting operations across the Crossrail project. The intent of the document is to:
• Raise awareness and improve understanding of lifting operations.
• Act as a reference document for all operatives.
• Demonstrate "what good looks like".
• Provide Legacy information to future projects.

This document is relevant to operators and maintainers of construction railways with particular reference to a range of lifting operations.