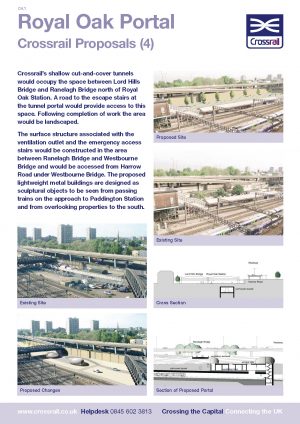 Round 2 Consultation Information Panels
Document type: Good Practice Document
Author: Crossrail Ltd
Publication Date: 02/08/2004
Abstract

Cross London Rail Links held a second round of public consultation between August and October 2004.

These panels were created to give detail of the proposals as they stood at the time of the 2004 consultation so that people could understand them and make informed comments.

There were a number of generic panels outlining various aspects of the programme and then site specific information was provided for stations, portals, shafts and other proposed works along the route.

They were targeted at all the affected stakeholders from boroughs to individuals all along the proposed route. They were displayed at exhibitions, placed on the Crossrail website, and sent to those who contacted the Helpdesk.