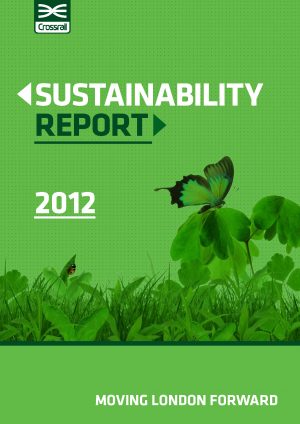 Sustainability Reports
Document type: Good Practice Document
Author: Crossrail Ltd
Publication Date: 17/07/2018
Abstract

Crossrail published its sustainability strategy in 2009 as construction of the Elizabeth line began at the Canary Wharf site. The strategy set a holistic approach aimed at delivering economic, environmental and social sustainability improvements in the UK.

Key sustainability initiatives were identified and objectives and targets were set where possible. Where there were no available relevant benchmarks, the approach was to either use informed judgement to select a nominal target, or an objective was set with a view to observe what could be achieved and provide benchmark data for later projects to use. Each initiative would work towards delivering a sustainable railway.

Crossrail reported on its sustainability performance through a series of annual sustainability reports beginning in 2012 and finishing in 2016. In 2017, as the project neared completion and many of its sustainability initiatives had been brought to a close an environment report was published and finally in 2018 a summary report setting out the overall sustainability performance spanning the period between 2011 and 2017.

This archive contains all the annual Sustainability Reports.