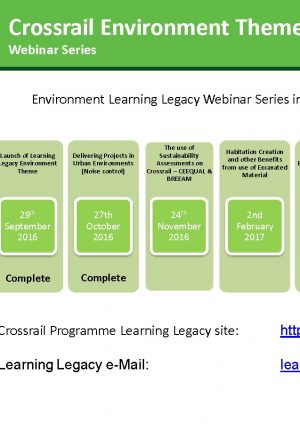 Abstract

This is the fifth in the series of Crossrail Learning Legacy webinars focused on the Environment Theme.
The Green Line is Crossrail's environmental award scheme. It rewards individuals and teams on Crossrail's construction sites who go above and beyond their day-to-day jobs in tackling environmental issues and encourages good environmental communication to promote better environmental behaviours and support environmental best practice.
The Green Line Recognition Scheme was developed and adopted by Crossrail to incentivise contractors to concentrate on engagement and behaviour. There are no known examples of a similar scheme. This webinar will set out the approach that was taken and the lessons learned in terms of the promotion of positive environmental behaviour in the supply chain.