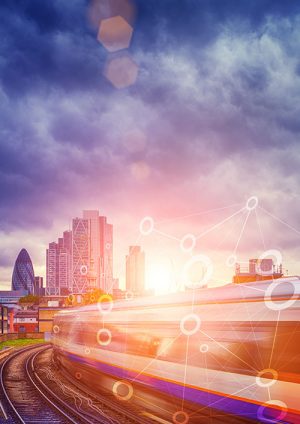 The Geo-centric Railway – Why Location Matters in the Rail Industry
Document type: Journal Publication
Author: Daniel Irwin
Publication Date: 02/05/2018
Abstract

The use of maps and mapping technology within the transport industry is growing as the larger digital revolution continues to disrupt and change the way in which traditional tasks are undertaken. The method of conveying information through cartographic output has been present within this industry, and particularly within the rail sector, for many years but the increased awareness and benefits seen from digital processes such as Building Information Modelling (BIM) have made the use of mapping technology more valuable than ever.

This paper sets out to explain why and how location is used within the rail sector, providing a background to its use before setting out some clear and precise examples, many from the Crossrail project, of what benefit the knowledge of where can provide. This paper will also provide some insight into what could come next for such technology within the rail industry.

The full document can be found below and can also be accessed in the esri UK website resources. The author can also be seen talking through the details of GIS at Crossrail in this esri video link.