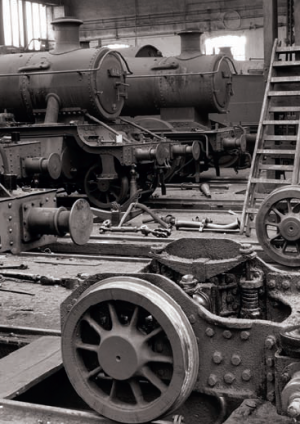 Archaeology archive – Old Oak Common Depot
Document type: Dataset
Author: Crossrail Ltd
Publication Date: 19/07/2016
Abstract

This dataset includes a desk study, WSI and several fieldwork reports describing the extensive building recording and archaeology investigation at Old Oak Common. In November 1898 an ambitious scheme of works was put forward to solve the congestion affecting the approaches to Paddington station on the Great Western Railway.

Old Oak Common was one of the most up-to-date locomotive repair facilities in the country when it opened in 1906. It was built under the guidance of George Jackson Churchward, GWR's Locomotive Superintendent. The depot survived the demise of steam locomotives, and was decommissioned in 2009.  The new train depot will eventually be built on the site.

Prior to demolition, the buildings and surviving equipment were recorded. Many of the most significant historical items were salvaged.