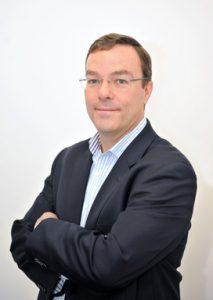 Colin has 30 years experience in acoustics. He has spent most of his career working on major infrastructure projects, spanning all different stages of scheme development ranging from: project inception, obtaining major consents, design and specification, procurement, construction, completion and commission testing. The majority of his time has been supporting promoters of schemes and contractors. He has also supported local authorities in the discharge of their planning and environmental health duties.
Colin prides himself on working openly and collaboratively with local authorities, communities and other stakeholders to reduce the scale and extent of noise impacts arising during the construction and operation of major projects.
He joined Crossrail in 2009. Prior to that he was the Noise and Vibration Manager for Network Rail on the Thameslink Programme and for the Hitchin Grade Separation Project. Between 2009 and 2015 he was Crossrail's Noise and Vibration Manager in the Sustainability and Consents Team. In 2015 he scaled back his involvement to focus on leading the Acoustics Team at Arup. However, he still continues his involvement and is overseeing the completion of the design and installation of the Crossrail track systems in the central section.