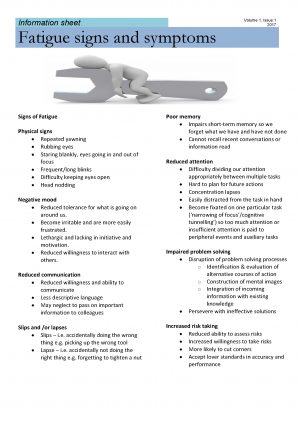 Abstract

The Crossrail fatigue toolkit was developed to provide information, advice and links to good practice in fatigue management and supports the delivery of the mandatory requirements in the Works Information Section 19.4.6

The toolkit was developed following a review of fatigue management practices on Crossrail, good practice in other industries and available research.

A summary of the toolkit is included below and a number of documents were developed to be used as part of the toolkit which are also available. These include some training presentations, Fatigue assessment tool, associated questionnaire and fatigue indicators.